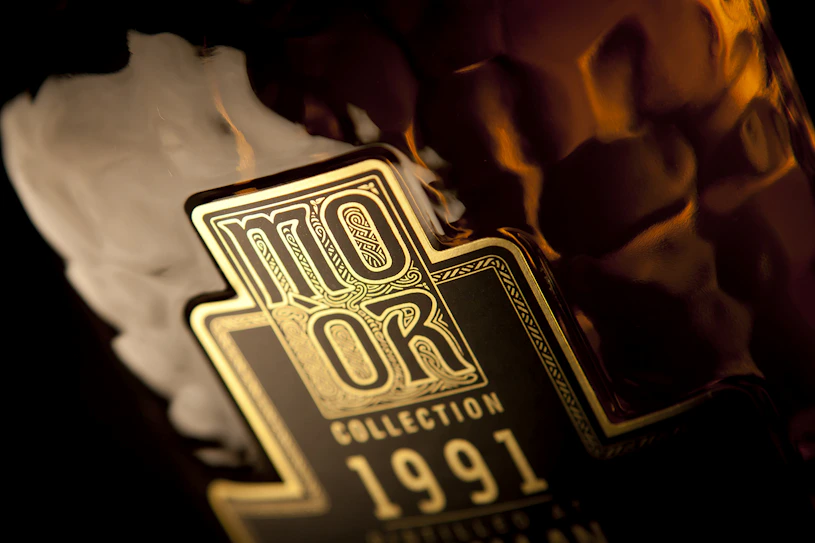 Vacancy | Full Time | Sassenheim
Brand Manager
In our fast-growing and dynamic company you will be responsible for the definition, development and deployment of the go-to-market strategy for our own whisky brand MO ÒR (My Gold).
Scotch Whisky Investment (SWI), part of trading company Scotch Whisky International BV and under the supervision of the Netherlands Authority for the Financial Markets (AFM), focuses on offering Scotch Single Malt whisky as an investment object. The Scotch whisky market has been growing very strongly in terms of demand for years and within it, especially the premium category 'Single Malt' over 20 years old, given the scarcity, quality and unique character, has become a special product for many investors where good financial returns can be achieved.
In recent years, SWI has grown very strongly and now has around 56 employees internationally. The head office is currently located in Sassenheim Netherlands and besides that there are sales offices in Belgium and Montenegro and the operational whisky facilities for bottling and storage are located in Scotland. Scotland's ambitions are high. With the construction of 28 warehouses, bottling stations and an office, the operational capacity in Glenrothes will be greatly expanded in the coming years. In addition, our new head office in Falkland will eventually be built and Sassenheim will be supporting.
Working at SWI means being part of one big family with the common passion in whisky investments! Our communication lines are short and our doors are open. We would like to welcome everyone. We don't like hierarchy, but we like to work with people who take responsibility and ownership for their tasks and who share ideas and come up with thoughtful proposals. Everyone has a voice and mutual respect is our starting point. In addition to hard work, there is also plenty of room to enjoy and laugh together, especially during our fully catered lunch and Thursday afternoon drinks. Professionalism, hospitality and quality are of paramount importance to us. Not only for our products and customers, but also for our employees.
The Role
In our fast-growing and dynamic company you will be responsible for the definition, development and deployment of the go-to-market strategy for our own whisky brand MO ÒR (My Gold), this of course in line with our company's vision & strategy. To establish this plan, you will research possible channels in the high end hospitality market – e.g. star restaurants and top tier hotels and build solid deployment plans per distribution outlet - to implement the world's most exclusive whisky around the globe! First you will deploy in the BeNeLux and later also to other countries.
Within the company, you will be in the lead across the chain and work closely with strategic stakeholders to develop product & promotional designs as well as communication plans for the brand. You will engage with others in the Marketing team to ensure understanding and translation of the Brand Strategy into marketing tools (e.g. advertising, packaging, merchandising). You work closely with the sales team to ensure excellent execution and direct output of the brand strategy. Also, as business product owner, you will own the End-2-End MO ÒR business concept throughout the company and work together with Operations to ensure your requirements are implemented across the chain, end-to-end issues are resolved and all are continuously on the same page regarding objectives and on what is expected.
On a regular basis you will measure performance and brand health based on customer and market research. When necessary you will adjust the plan where appropriated.
Main tasks and responsibilities:
Shape the brand to thrive in a digital environment, develop long term digital strategy, brilliant content & social media plans

Lead the shadow P&L for the brands across the market. Understand and respond to the drivers of your brand performance, to deliver the annual operating plan

Own the end-2-end business concept of MO ÒR, coach the multidisciplinary team across the value chain and help resolving impediments.

Understand and handle pricing & promo strategy, margin mix and volume drivers

Translate strategies into brilliantly executed plans that consistently beat the competition and gain share
This makes you our new Brand Manager
You are passionate about whisky, luxury and craftmanship and are a brilliant storyteller. You have a positive and tidy character, you communicate easily and simply at various levels within the organization, you like to work together with others and feel responsible for results, you are honest and respectful towards others, you are pragmatic and flexible. You have a demonstrated strong creative judgement and flair. You feel comfortable with dealing with ambiguity, complexity and working within a fast-paced, entrepreneurial environment. Strong commercial and numerical competence with attention to detail. You are capable to build genuine relationships built on mutual trust & respect.
What else makes you our new Brand Manager? 
Preferably University/Master's degree (MSc.) in Marketing, or at least a completed relevant bachelor degree (BSc.) with strong experience track record

8+ years of progressive marketing ­­work experience, preferably in a luxury hospitality environment

Confident digital native: proven planning ability across all digital channels and platforms (social, display, video, PPC etc) understanding the roles each plays within the consumer and market journey

Relevant experience in market research, building strategy plans and executing deployment plans for product launches in international markets

Experienced in steering multidisciplinary teams across the organization

Demonstrated brilliant execution to high standards across various pillars of brand building

You have a good command in both the Dutch and English languages.
This is your team
As brand manager you report to the CCO and work closely with the marketing, sales and other multidisciplinary teams. In addition, you are in contact with other board members and managers as well as with internal and external (international) partners in the context of branding MO ÒR.
These are your terms of employment
When there is a mutual match, we will make you an offer join us. Our terms of employment are excellent and for this full-time position consist of an attractive gross salary, participation in the Employee Shares Plan to become co-owner of the company with which you benefit from the organizational growth, 25 vacation days per year, an annuity scheme and life insurance coverage for the duration of employment. In addition, you will be offered a fully catered lunch every day and you can exercise for free at the office under the guidance of a personal trainer.
How to apply
Send your CV together with a motivation letter to per e-mail. There are various rounds of conversation in which you will meet some shareholders and team members of the management board, followed by the offer and an integrity screening will take place. We aim to complete this procedure as soon as possible. So apply quickly!