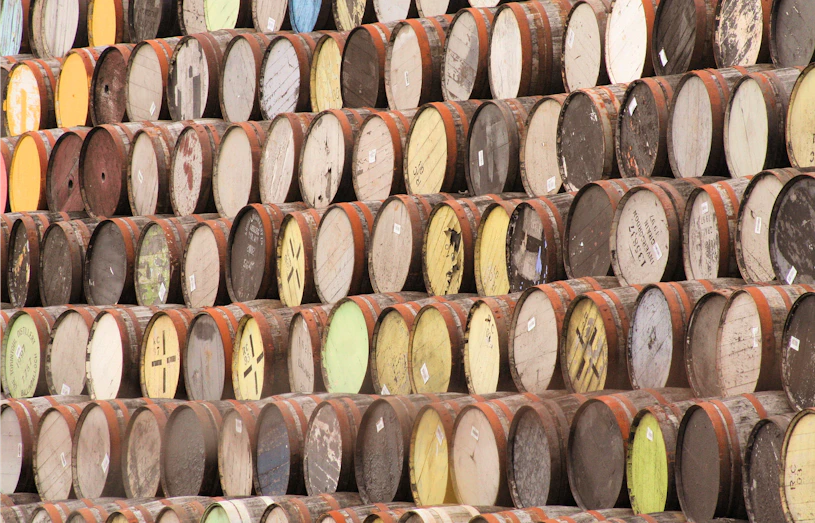 Vacancy | Full Time | Sassenheim
Facility Manager
As our Facility Manager you are the owner of the facility business processes for the head office in Sassenheim. This means that you help further to develop, organize and manage facility activities on a daily basis.
Working at Scotch Whisky Investments (SWI) means being part of one big family with the common passion in whisky investments! Our lines of communication are short and our doors are open. A warm welcome to everyone. We don't like hierarchy but do like to work with individuals taking accountability and ownership for their tasks and those who share ideas and come with thought through proposals. Everyone has a voice and mutual respect is our starting point.  In addition to hard work, there is also plenty of room to enjoy and laugh together, especially during our fully catered lunch and Thursday afternoon drinks.  Professionalism, hospitality and quality are of paramount importance to us; Not only for our products  and customers, but also for our employees.
As a Facility Manager you are the owner of the facility business processes for SWI's head office. This means  that you help further to develop, organise  and manage facility activities  on a  daily basis so that they  are available in a timely manner and in accordance with the plan, as coordinated with various stakeholders.  You do this in a project and planningmanner by drawing up plans, giving sound advice and communicating with all relevant stakeholders both internally and externally. In addition, you maintain contracts and contacts with suppliers such as:
Insurers (in the context of office and stock insurance)

Alarm and fire protection installers

Security

Office lessor

Public utilities

Municipal authorities

Contractors and handyman companies

Cleaning company

Gardener

Suppliers of office supplies, office furniture, access systems, climate control and control, etc.
In addition, you continuously  organise and monitor the  continuity, quality and safety of the workplace for all employees in the office. For example, you  are responsible for adequate follow-up of the company emergency response in the context of Risk Inventory and Evaluation (RIE), you organise fire prevention exercises and you ensure all associated periodic and necessary certifications as drawn up within Dutch legislation.  As process owner, you ensure that all facility processes are up-to-date in the Nimbus application at all times and that the SWI staff is aware of the latest instructions and desired working methods.  You are also visible within the organisation and you take the lead in organising (internal) renovations.  As a side task, as  Personal Assistant (PA), you will  manage the agendas on a daily basis  and  book any trips for our Operational  Director and Financial Director.
What makes you our new Facility Manager?
You are an organisational talent with a hands-on mentality. You feel comfortable in a small but professional hospitality environment  and you can deal tactfully with colleagues and management.  In addition, you have a well-developed analytical mind, you take initiative and  you are very experienced in making  proposals and project schedules for decision-making by the management.
At least a completed Higher professional education in the field of facility management

Relevant experience as a facility manager and/or project manager

As a non-manager, you have an experience  with managing and coaching employees with various backgrounds

You are familiar with occupational health and safety legislation, or are open to gain the  necessary knowledge in the field of fireprevention, security, company emergency response and safety

You take responsibility, take initiative, are caring and have an eye for detail

Good knowledge and experience with the use of Microsoft Office Tools (Word, Excel, Outlook, Teams)

Excellent verbal and written knowledge of the Dutch and English language

Available 40 hours a week
This is your team
You work in a professional environment and report to the Operational Director. In addition, you are in close contact with the front desk and hospitality employees, the buyer and team together with other employees within the organisation in realising  the goals.
These are your employment conditions
When there is a mutual match, we'll make you an offer to join us. Our working conditions are excellent and consist of an attractive gross salary, participation in the Employee Shares Plan to become co-owner of the company with which you will benefit from the organisational growth, 25 holidays per year, an annual pension contribution and a life insurance coverage for the duration of employment. In addition, you will be offered a fully catered lunch every day and you can exercise for free at the office under the guidance of a personal trainer.
This is how you apply
Send your CV together with a cover letter per e-mail. There are 2 rounds of interviews and after that the offer follows.  We aim to complete this procedure as soon as possible. So please apply quickly!