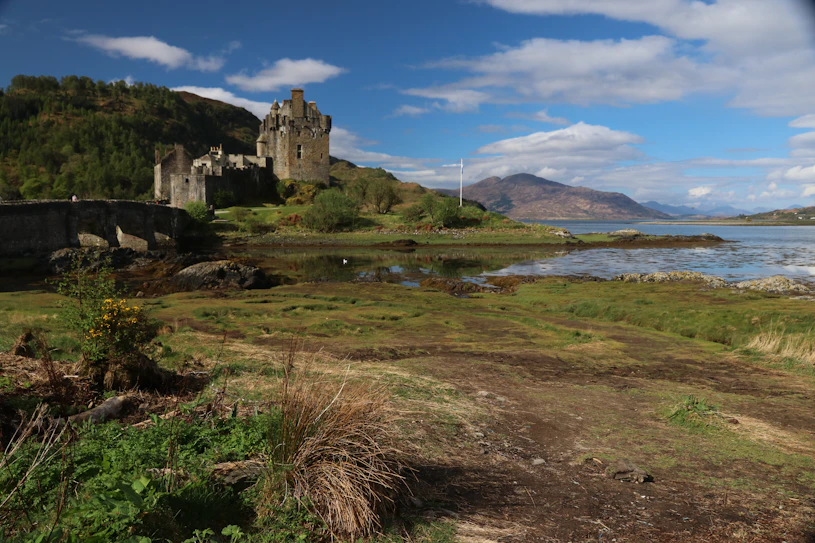 Vacancy | Full Time | Sassenheim
IT Business Analyst
We are looking for an IT Business Analyst to join our rapid expanding organization. Your main tasks will include performing detailed requirements analysis, documenting processes, and performing user acceptance testing.
Working at Scotch Whisky Investments (SWI) means being part of one big family with the common passion in whisky investments! Our lines of communication are short and our doors are open. A warm welcome to everyone. We don't like hierarchy but do like to work with individuals taking accountability and ownership for their tasks and those who share ideas and come with thought through proposals. Everyone has a voice and mutual respect is our starting point.  In addition to hard work, there is also plenty of room to enjoy and laugh together, especially during our fully catered lunch and Thursday afternoon drinks.  Professionalism, hospitality and quality are of paramount importance to us; Not only for our products  and customers, but also for our employees.
We are hiring an IT Business Analyst to join our rapid expanding organisation. You will work alongside with various stakeholders working at the Finance, Portfolio Management, Cask Management, and other departments. Your main tasks will include performing detailed requirements analysis, documenting processes, and performing user acceptance testing. To succeed in this role, you should have a natural analytical way of thinking and be able to unravel difficult processes into technical requirements, which the DevOps team will understand.
Main tasks and responsibilities:
Evaluating business processes, anticipating requirements, uncovering areas for improvement, and developing and implementing solutions

Leading ongoing reviews of business processes and developing optimisation strategies

Conducting meetings and presentations to share ideas and findings

Performing requirements analysis

Documenting and communicating the results of your efforts

Effectively communicating your insights and plans to cross-functional team members and management

Gathering critical information from meetings with various stakeholders and producing useful reports

Ensuring solutions meet business needs and requirements

Performing user acceptance testing

Updating, implementing, and maintaining procedures
This makes you our new IT Business Analyst
You have exceptional analytical and conceptual thinking skills. The ability to understand and if required influence stakeholders and work closely with them to determine the best solutions for the whole organisation. You have outstanding communication skills. What else is required to become our new IT Business Analyst?
A bachelor's degree in business or related field or an MBA

A minimum of 5 years of experience in business analysis or a related field

Knowledge of or experience with the financial/investment sector

Certifications like iSQI® Certified Agile Business Analyst are welcomed

Familiar with at least one framework like APQC, eTOM, Value Chain, TOGAF, FEAF

Experience with a process support and management tool like preferably Tibco Nimbus or similar tools like ARIS, Bonita

Within the organisation we use the Microsoft office suite and all related applications (Word, Excel, Outlook, Teams, PowerBI)

Our application(s) are developed by ourselves, using the full Microsoft Azure stack

Familiar with one or more technology stacks as Azure DevOps, Microsoft SQL, PowerBI Dax is much welcomed

Advanced technical and mathematical skills. Statistical skills are much welcomed

Excellent documentation skills

Experience creating detailed reports and giving presentations

A track record of following through on commitments

Excellent verbal and written knowledge of the Dutch and English language
 This is your team
You are part of the IT-team which consists of an IT Manager, DevOps Engineers and Support employee. You have a direct report to the IT Manager. The IT Business Analyst participates in the daily stand-up meetings with the IT Team and periodically joins cross-departmental meetings (on average 1 meeting per week). The IT Business Analyst is responsible for scheduling meetings with various stakeholders and subject matter experts within the organisation itself.
These are your employment conditions
When there is a mutual match, we'll make you an offer to join us. Our working conditions are excellent and consist of an attractive gross salary, participation in the Employee Shares Plan to become co- owner of the company with which you will benefit from the organisational growth, 25 holidays per year, an annual pension contribution and a life insurance coverage for the duration of employment. In addition, you will be offered a fully catered lunch every day and you can exercise for free at the office under the guidance of a personal trainer.
This is how you apply
Send your CV together with a cover letter per e-mail. There are 2 rounds of interviews and after that the offer follows.  We aim to complete this procedure as soon as possible. So please apply quickly!