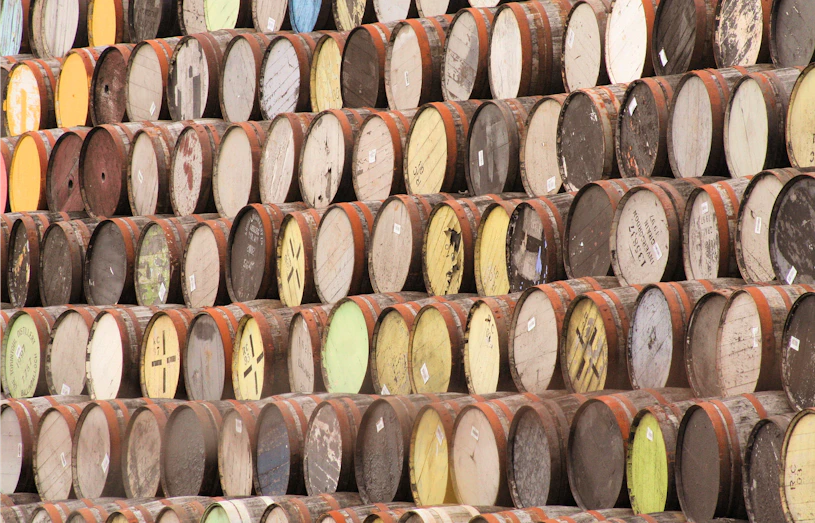 Vacancy | Full Time | Sassenheim
Storage Manager
As our Storage Manager you are the owner of the facility business processes for the head office in Sassenheim. This means that you help further to develop, organize and manage facility activities on a daily basis.
Working at Scotch Whisky Investments (SWI) means being part of one big family with the common passion in whisky investments! Our lines of communication are short and our doors are open. We extend a warm welcome to everyone. We do not like hierarchy; we like working with people who take responsibility and ownership of their tasks and who share ideas and come up with thoughtful proposals. Everyone has a voice and mutual respect is our guiding principle. Besides hard work, there is also plenty of room to enjoy and laugh together, especially during our fully catered lunch and Thursday afternoon drinks. Professionalism, hospitality and quality are of paramount importance to us; not only for our products and customers, but also for our employees.
As Storage Manager for our warehouse in Sassenheim, you will take full responsibility for the secure and insured storage of whisky bottles of our customers and those of Scotch Whisky Investments. This responsibility involves a lot of logistical and administrative work to ensure that the data in the back office system always corresponds 100% with the physical situation in the warehouse. Among other things, you do this by physically checking incoming goods for quality, registering those goods in the system and placing the goods in the storage location indicated by the system. You also ensure that the warehouse is always tidy and safe and that rules are strictly adhered to. You manage the storage facility! You report directly to the Procurement & Inventory Manager who coaches you to ensure an efficient warehousing process. You will initially work with and alongside the current storage manager and in time you will replace the current storage manager and work completely independently.
Your main duties and responsibilities are:
- Storage security; no unauthorised entry
- Responsible for the entire physical and administrative process within the storage and back office system
- Responsible for the process of delivered whisky (bottles and samples): unpacking, checking and putting on site. Administrative description in the back office, taking photos of bottles
- Processing shipping orders: collecting bottles, checking and preparing them for events
- Collecting bottles for customers: selecting bottles, checking and packing and preparing them for shipping with a DPD shipping order
- Logistics: transporting requested whisky samples (having them picked up in Scotland and delivered to Sassenheim).
- Stock balancing
What makes you our new Storage Manager?
You are an organisational talent with a hands-on mentality. You feel comfortable in a small but professional hospitality environment and you can interact tactfully with colleagues and management. In addition, you are very accurate, take responsibility, are very careful and have an eye for detail.
- At least a completed MBO education (min. MBO+)
- Relevant experience as a storage manager and/or warehouse manager
- You feel comfortable taking ownership and putting ideas and improvement plans on the table and have the ability to make your own decisions within the line of responsibilities.
- You are reliable as a person and ensure that others can rely on you.
- You have the ability to work both independently and as part of a team.
- Good knowledge and experience of using Microsoft Office Tools (Word, Excel, Outlook, Teams)
- Excellent oral and written knowledge of the Dutch and English languages
- Available 40 hours a week
This is your team
You will work in a professional environment and report to the Procurement & Inventory Manager. You also work together with the operations team consisting of the whisky analyst, portfolio manager and facility manager with whom you have daily contact and sometimes carry out special projects.
These are your terms of employment
If there is a mutual match, we will make you an offer to join us. Our employment conditions are excellent and include an attractive gross salary, participation in the Employee Shares Plan to co-own the company with which you benefit from organisational growth, 25 holidays per year, an annual pension contribution and life insurance cover for the duration of employment. In addition, you will be offered a fully catered lunch every day and you can exercise for free at the office under the supervision of a personal trainer.
How to apply
Send your CV together with a cover letter by email. There are 2 rounds of interviews followed by the offer. We aim to complete this procedure as soon as possible. So apply quickly!