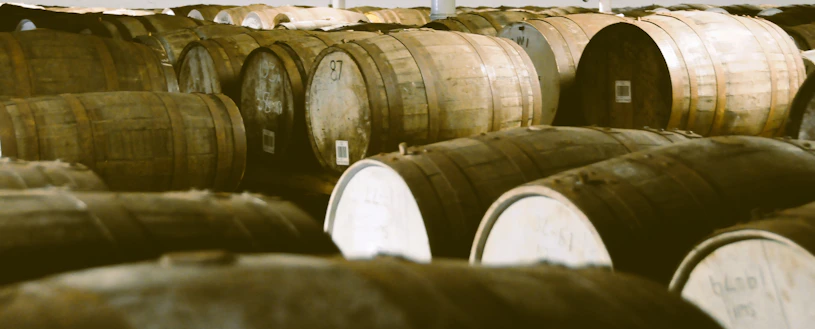 Vacancy | Full Time | Glenrothes
Transport and Logistics Manager UK
For our UK activities, managed from our future Glenrothes office, we are hiring an Transport and Logistics Manager. The Transport and Logistics Manager is responsible for managing the transportation and logistics operations of the SWI organization.
Scotch Whisky International UK (SWI) is a trading house with a financial jacket that focuses on offering Scotch Single Malt whisky as an investment product under the trade name Scotch Whisky Investments and under the supervision of the Netherlands Authority for the Financial Markets (AFM). The Scotch whisky market has been growing very strongly in terms of demand for years and within it, in particular, the premium category 'Single Malt' over 20 years old, given its scarcity, quality and unique character, has become a special product for many investors where good returns can be achieved.
In the coming years, a lot will happen in our business world. For example, we are working hard on the further development of THE SWEX, our trading platform that will be a leading international whisky exchange in 5 to 8 years' time, and we are developing our new headquarter office in Falkland. On top of that, in the years to come we will manage more and more whisky both in casks and in bottles. We are expanding rapidly and are about to start building multiple bonded warehouses in Glenrothes, in total over 25 warehouses. In those warehouses we store whisky for several clients. In order to ensure our SWI UK Director manages all our Scottish activities, day to day Executive assistance to him is pivotal to meet our growth plan. That's why we need you now!
Working at Scotch Whisky Investments (SWI) means being part of one big family with the common passion in whisky investments! Our lines are short and our doors are open. We would like to welcome everyone. We don't like hierarchy, but we like to work with people who take responsibility and ownership for their tasks and who share ideas and come up with thoughtful proposals. Everyone has a voice and mutual respect is our starting point. In addition to hard work, there is also plenty of room to enjoy and laugh together. Professionalism, hospitality and quality are of paramount importance to us; not only for our products and customers, but also for our employees.
For our UK activities, managed from our future Glenrothes office, we are hiring an Transport and Logistics Manager. The Transport and Logistics Manager is responsible for managing the transportation and logistics operations of the SWI organization. The role involves overseeing the movement of goods and materials, ensuring that they are delivered on time and in good condition. The Transport and Logistics Manager is also responsible for managing the transportation budget and ensuring that the organization complies with regulatory requirements. You will be based at our operational site in Glenrothes and directly report to the Business Operations Manager for SWI who is responsible for all the company's Whisky Operations in Scotland. In addition, you will closely collaborate with the companies Procurement Manager based in The Netherlands.
Main tasks and responsibilities
Develop and implement transportation and logistics strategies to ensure that goods and materials are delivered on time and in good condition

Manage the transportation budget and identify areas for cost savings

Monitor transportation performance metrics and identify areas for improvement

Develop and maintain relationships with transportation providers and suppliers

Ensure compliance with regulatory requirements, such as safety and environmental regulations

Develop and implement training programs to ensure that employees understand and comply with transportation and logistics policies and procedures

Collaborate with other departments to ensure that transportation and logistics operations are integrated and aligned with organizational goals

Stay up-to-date with industry trends and best practices and ensure that the organization is compliant
What makes you our new Transport and Logistics Manager?
You are a Transport and Logistics Manager with excellent organizational and communication skills. You can communicate effectively with different stakeholders and colleagues both in Scotland and the Netherlands. You can work independently but also as part of a team, are energetic, a motivated self-starter and have a positive attitude. You have an eye for detail, are accurate and able to make decisions. You have strong analytical and problem-solving skills
What else is required to become our new Transport and Logistics Manager?
Bachelor's degree in logistics, supply chain management, or a related field

Professional certification such as CSCP or CPIM preferred

At least 5 years of experience in transportation and logistics management or a related field

Numerically strong and computer literate

Proficiency in all Microsoft Packages

Knowledge of transportation and logistics operations and best practices

Familiarity with transportation and logistics software and tools
These are your employment conditions
When there is a mutual match, we'll make you an offer to join us. Our working conditions are excellent and consist of an attractive gross salary and other benefits.
How to apply
Send your CV together with a motivation letter to per e-mail. There are various rounds of conversation in  which you  will  meet some shareholders and team members of the management board,  followed by the offer and an integrity screening will take place.  We aim to complete this procedure  as soon as possible. So apply quickly!