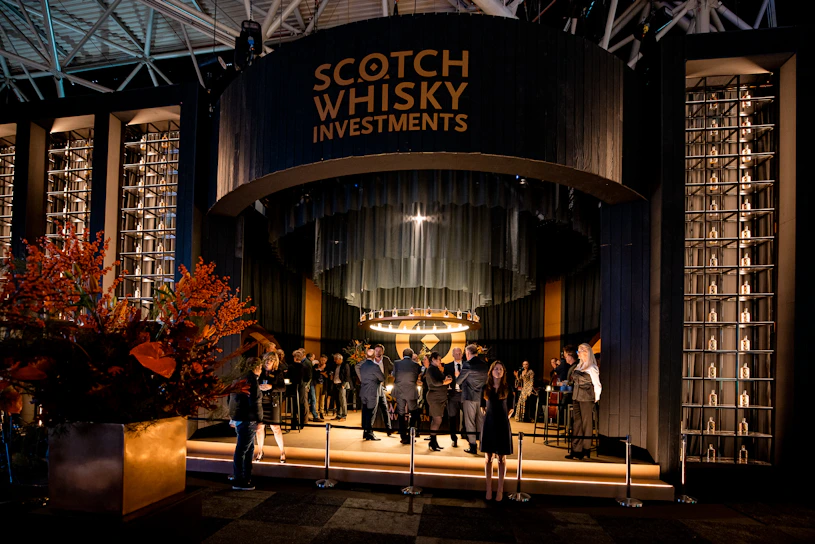 Discover the Scotch Whisky Investors Club
Our exclusive Scotch Whisky Investors Club offers you the opportunity to augment your portfolio, to grow your network and to enrich yourself with one-of-a-kind experiences. Become a member of The Scotch Whisky Investors Club by investing €250,000.00 or more and make the most of your investment!
Asset management
From €100,000
Term: 5 or 7 years

No management or storage fee

Expected net result of average 12%
Investors Club
From €250,000
Term: 5 or 7 years

Unique investment opportunities

Extremely rare whiskies

Expected net result from 12%

Exclusive participation to events
A unique status
Benefit from golden opportunities
Scotch Whisky Investors Club members benefit from better investment terms and conditions are presented with unique golden opportunities.
Thanks to our strong buying position in Scotland, we are regularly granted special bottles and casks. From a Glenlivet 1952 (65 years old) or a Macallan 1950 (58 years old), anything is conceivable! With a historical yield of approximately 15%, these are true golden opportunities!
Request a Brochure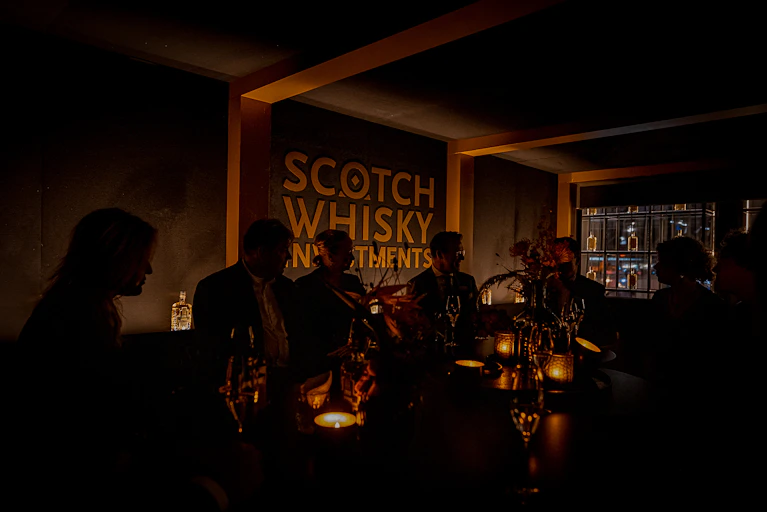 Exclusive events
Meet investors such as yourself
Perhaps the most important perk of the Scotch Whisky Investors Club is joining an interesting, active group of like-minded people. From networking with other investors to sharing experiences at our small-scale events, you will enjoy building potential customer relationships. No wonder our members describe these events as 'magical'.
Adventurous trips
Discover the country of whisky

We are proud to be hospitality-driven and to organise exclusive, all-inclusive trips to the home of whisky. Bring your family or friends for an adventure in the Scottish whisky regions, such as Islay, Speyside and the Highlands (now being considered for UNESCO World Heritage status). Immerse yourself in the welcoming atmosphere for which Scotland is known and get blown away by its untamed landscape, breath-taking lochs and grand vistas. Hiking, whisky tasting or distillery touring of your favourite dram, everything is possible.
E-mail us
The world's most exclusive whisky room
The Unprecedented
Located in the splendid Botanic Sanctuary in Antwerp, we are honoured to introduce a unique experience: The Unprecedented, the most exclusive whisky room in the world.
Here, members of our Investors Club can enjoy the most extraordinary Scotch single malts in a serene atmosphere. These rare and one-of-kind whiskies can no longer be obtained anywhere else in the world, let alone be poured for consumption. This never-to-be-forgotten taste experience is exclusively available to our Investors Club members by invitation.
Speak to an expert
Curious about the possibilities?
Make an appointment with one of our consultants for a bespoke investment.
Contact